posted by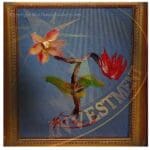 MacDonald Gallery is introducing a new concept to appreciating, collecting and especially investing in art – An Art Investment Guarantee.
The art market can be very daunting, especially for entry level art collectors and I wanted to increase their confidence in knowing that their investment in my art would never decrease in value. Plus, bringing awareness that I will do everything I can to increase their investment.
The program is simple. MacDonaldGallery.com agrees to buy back any art at the original investment amount, at any time from the original owner. The art investment guarantee is included with the Bill of Sale.
All my art is cataloged and includes a Hahnemühle Certificate of Authenticity and hologram. This assures the art collector and investor that the artwork is original, and the documentation provides for an increase in value.
Also contributing to the increase in the value of my art is the way in which his art is marketed. Often there is a stigma to how art is marketed or commercialized, but I take my cues from Picasso, doing whatever moves me.  So if my art looks appropriate for an album or book cover, movie set, or even a lady's purse, I'm ok with it.
Because MacDonald's art is cataloged, MacDonaldGallery.com can help collectors locate specific pieces for their collection and likely providing a profit to the current owner.
Currently, I have three remarqued editions that should be of special interest:
My Favorite Flowers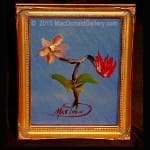 This is one of my favorite paintings. I painted it in about 10 minutes. I have paintings that I have spent days, even weeks or more on, and then did not feel nearly as pleased as I do with "My Favorite Flowers.
Un Ami dans La Nuit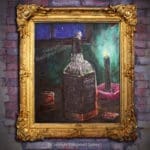 This remarque is of a painting MacDonald painted in Paris in 2001, and is part of a collection entitled, L'Espirit Libre. I have some very special plans for the L'Espirit Libre collection and wanted to release this print as an opportunity for appreciation in value before the next stage of the collection is revealed.
Cathédrale Notre-Dame de Chartres

Originally painted in Chartres, France in 2002, this work is currently available as a fine art print remarque and a canvas print remarque.
Of course, the main purpose of my art is for enjoyment and appreciation on an artistic level, so by taking away any investment concerns I believe my art can be enjoyed even more.